Over 100 beautiful
rings ready to
ship in 24 hours
your own design
You have a specific idea in mind?
You would like a unique piece
for that special person?
MAKE AN APPOINTMENT
Phil's
World
A true legend, Philippe and his team travel the world to find the most beautiful diamonds, precious metals and stones that made the company's reputation.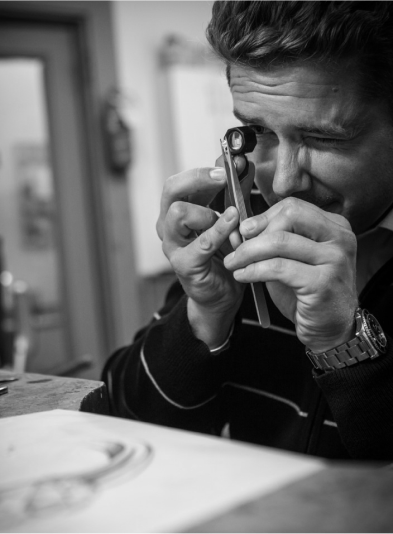 Philippe & Co. only works with the best craftsmen to ensure skill, precision and pride are essential elements of every jewel produced.
THERE IS NO COMPROMISE
CULTURAL
KNOWLEDGE
Philippe and his team have travelled extensively to over 40 countries to ensure that you may select from the best possible options.
BEST
CRAFTSMEN
Craftsmanship and strict attention to detail is what makes each piece unique. In our workshops, each piece is created with the greatest quality levels.
GREAT
EXPERIENCE
Оur team averages 20 years of dedicated experience in jewellery design and production. You wouldn't trust a beginner with the dream of a lifetime? Neither would we.
THE UNTOLD
SECRET
Renowned chefs never share their recipes but Philippe & Co. lets you in on a secret. How can beautiful diamond rings, bracelets and necklaces be produced with high quality at a fraction of the brand store prices?
Two elements mainly
contribute to this reality.
BYE BYE, BOOSTED PRICING
NO MIDDLE
MAN
At Philippe and Co., we do the job from start to finish, therefore eliminating a few layers in the process. Less professionals "making their cut" means more affordable options for you!
SMALL
OPERATION
Big brands are also very big on their branding campaigns. And their marketing campaigns. And their public relations campaigns. They also need big law firms to ensure brand protection worldwide. They also need… Well, you get the picture.
BETWEEN THE
MINE AND BOX
Can you guess how many different steps are needed to make beautiful jewellery pieces? Each handmade jewel is unique by nature, so our team goes through every little detail to make sure the pieces you select are made with the highest quality levels.
Traditional Diamond Distribution Channel vs. Philippe & Co.