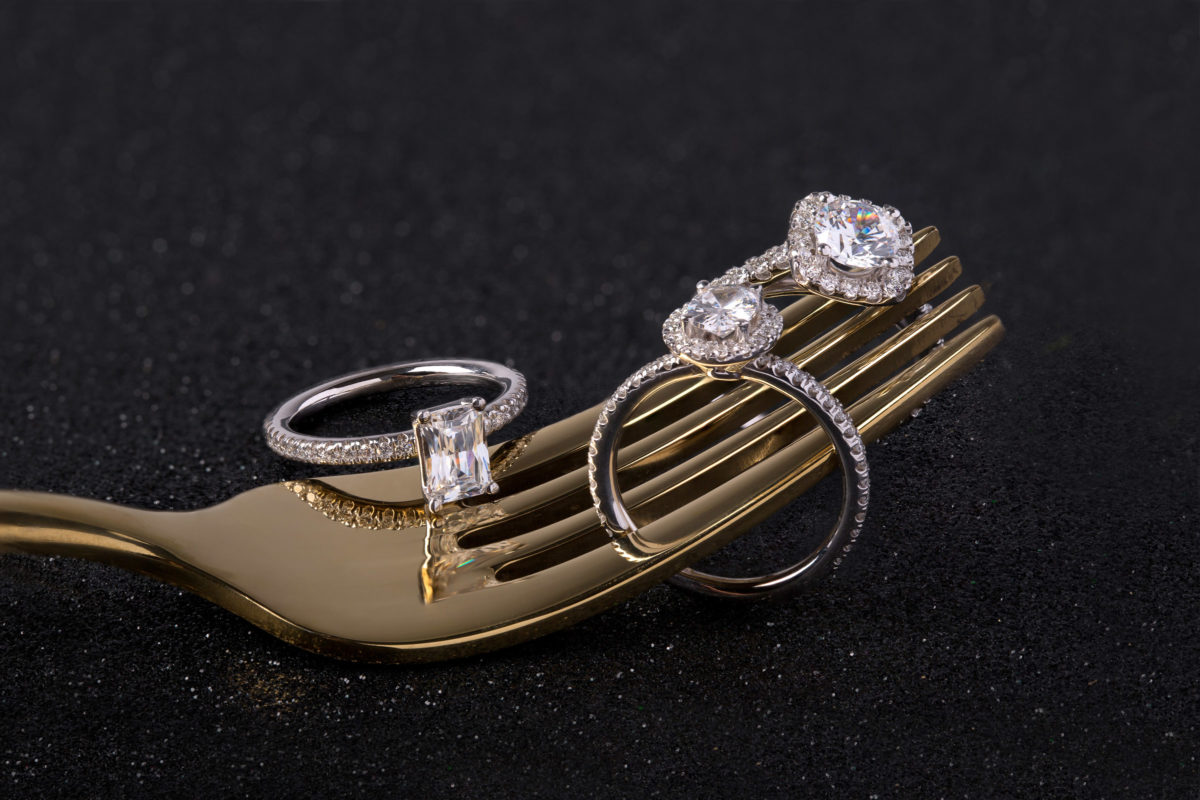 News
/
Varia
Spring brings us four new styles
Spring is around the corner and our team has developed new styles you should be excited about. Traditional round diamonds are still the most popular choice amongst the offering, but emerald and oval cut diamonds are gaining popularity within our clientele. These diamond cuts will offer a different look and feel to customers looking to stand out from the crowd.
Emerald Cut
The emerald cut diamond has been a favorite for women in search of a classic and elegant look. If you like Gwyneth Paltrow, then the emerald cut is for you (she has one!). This cut has also been an icon for the legendary jeweller Harry Winston, who made it his flagship ring for decades. The appearance of the emerald cut diamond is like no other and is a true symbol of grace. Our new addition to the emerald cut engagement ring family is Blanche – an exquisite and timeless diamond ring solitaire. The ring was named after Philippe's goddaughter who was born just before Christmas, being the latest addition to the family.
Oval Cut
Oval cut diamonds will yield a more retro or artsy look if the ring is a solitaire but if the ring consists of a halo design, be ready for a bold and glamorous appearance. We foresee The Evelyne engagement ring to be one of our most popular diamond rings (the ring was designed for an amazing couple we had the privilege to work with). Those who are in love with oval cut diamonds should know, that the majority of our engagement rings can be modified to accommodate those fancy cuts.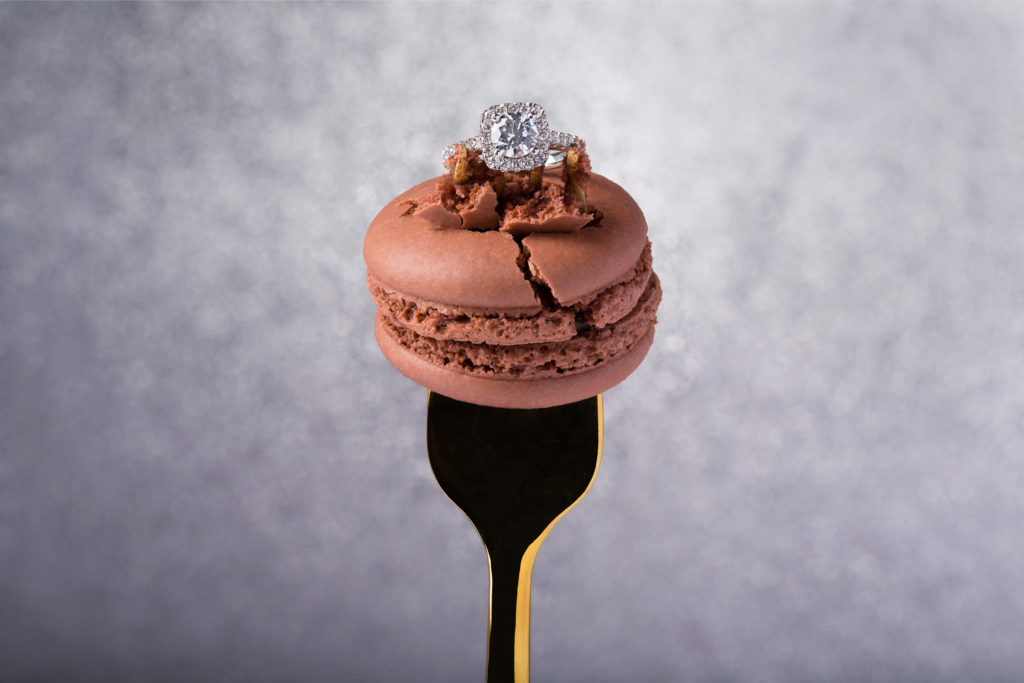 Round Cut
The round cut lovers will also be pleased with our latest diamond engagement ring – Scarlett. The ring was designed and custom made for a customer a few months ago and the team simply fell in love with it. The main features of the ring are the deep scallop settings on the band and on the halo, which allows more light to enter the diamonds and ultimately yield more brilliance. Scarlett is an option for those looking for a "wow" factor and craving jealous looks from their friends!
For those of you shopping for an engagement ring or knowing someone who is there is nothing like physically trying on your dream ring before purchasing it. This way you can validate your feelings towards the shape of the diamond and the design of the ring before giving your wish list to your future fiancé!
Many of our customers have changed their minds once they came in and tried on a few different engagement ring styles, which is a good thing, since you will be looking at its glam for a while.