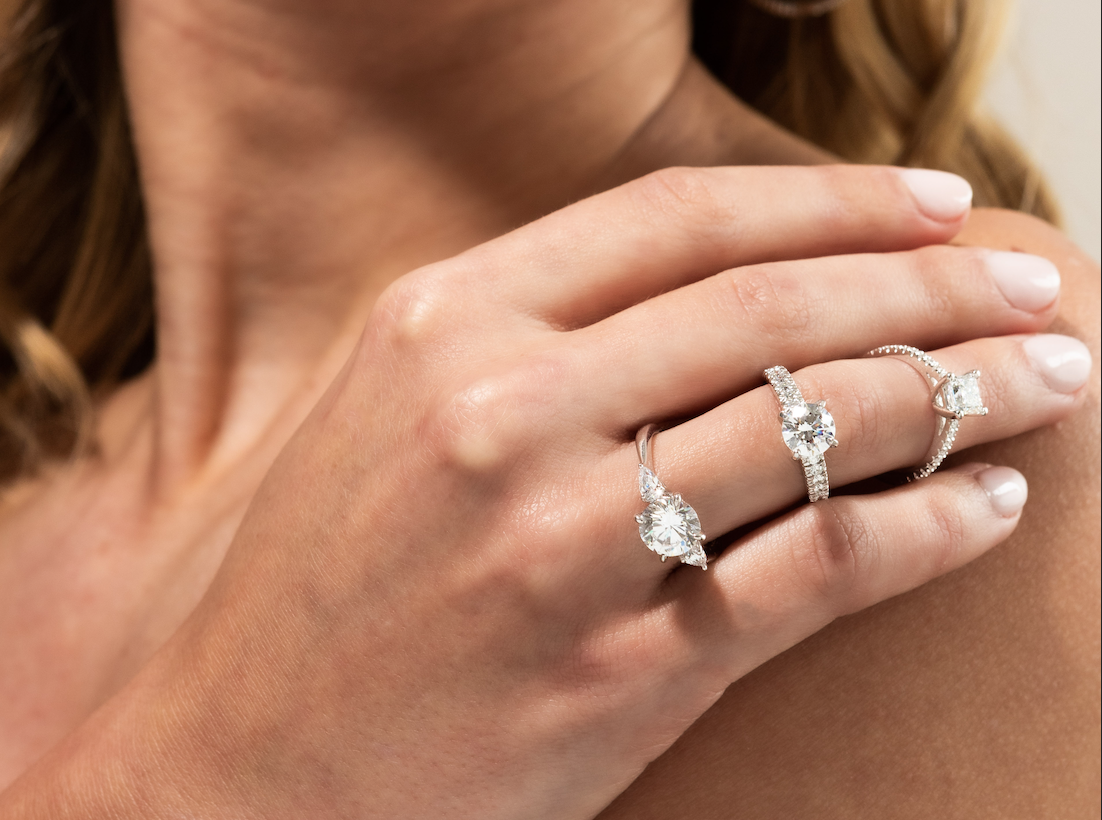 Phil's advices
Engagement Ring Trends 2023: 6 Styles To Consider If You're Manifesting A Proposal
The spring season always ushers in new trends, whether it's in the world of fashion, beauty, or jewellery. If you are all set to take the big leap in your relationship in 2023 and get engaged, you must acquaint yourself with the top engagement ring trends projected for the year. After all, as you carefully plan each detail of your romantic, long-envisioned proposal, an equally aweinspiring and thoughtfully selected engagement ring is needed to match the sentimental highs of the occasion.
Everything – from the cut, clarity, metal, and setting – is crucial when shortlisting the perfect ring for your partner. To ease your selection dilemmas, our expert stylists have forecasted the top 6 engagement ring trends that will rule the charts in 2023 – a combination of some classic designs that are constant on this list, with new-age entrants and old styles that have made a strong comeback. From minimalistic designs that radiate simplicity to bold selections that steal the show, keep reading to find your perfect engagement ring.
Here are six engagement ring styles that were predicted to be on-trend in 2023: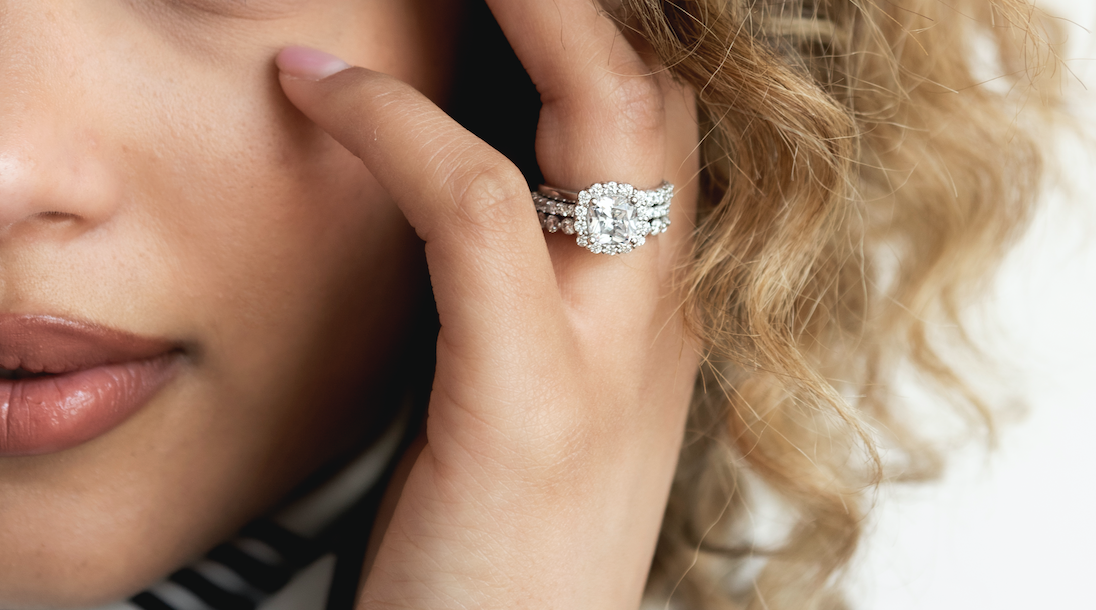 Cushion-Cut Diamond
This unique shape has been popular for more than a century. Cushion-cut diamonds (also known as pillow-cut diamonds) have rounded corners and larger facets to increase their brilliance. These larger facets can show inclusions more easily than some other shapes, so if you choose a lower clarity grade, be sure to review the clarity plot on the diamond certificate. Cushion-shaped diamonds are available in shapes ranging from square to rectangular.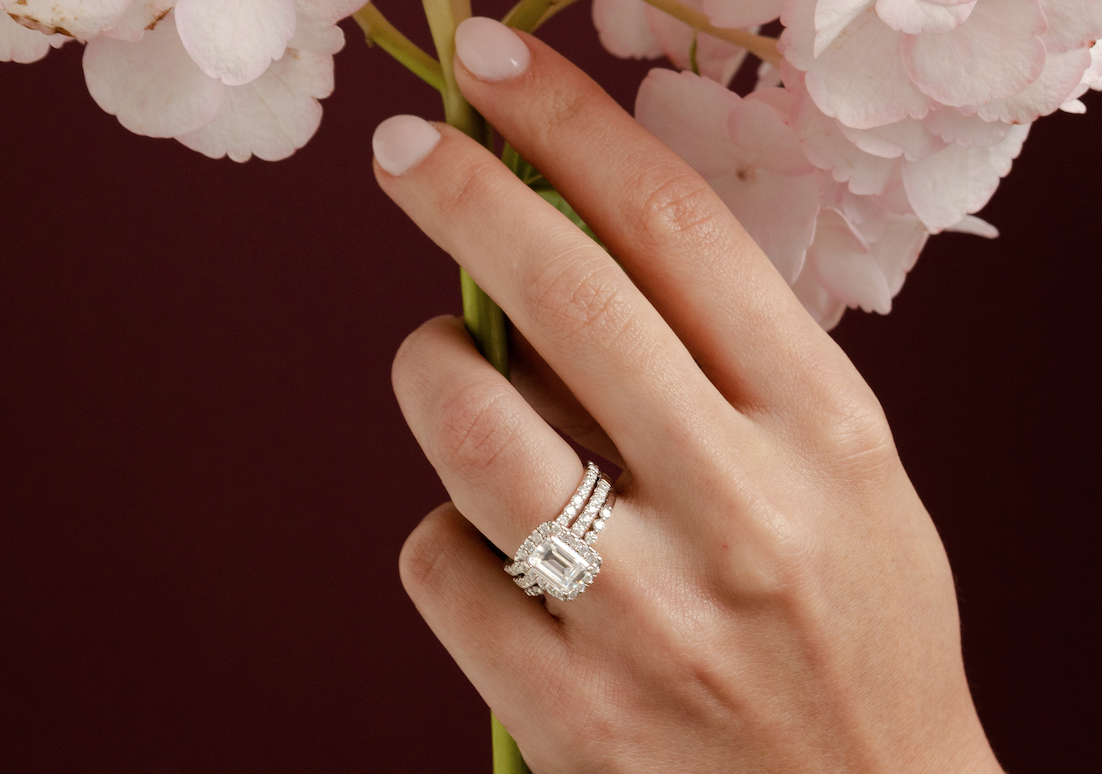 Emerald-Cut Diamond
What makes the emerald shape distinct is its pavilion, which is cut with rectangular facets to create a unique optical appearance. Due to its large open table and step-cut pavilion, this shape highlights the clarity of the diamond. If you choose an emerald-cut diamond with a lower clarity grade, such as SI, be sure to review the clarity plot on the diamond certificate to judge the visibility of the inclusions. This shape can vary greatly in how rectangular the diamond is cut.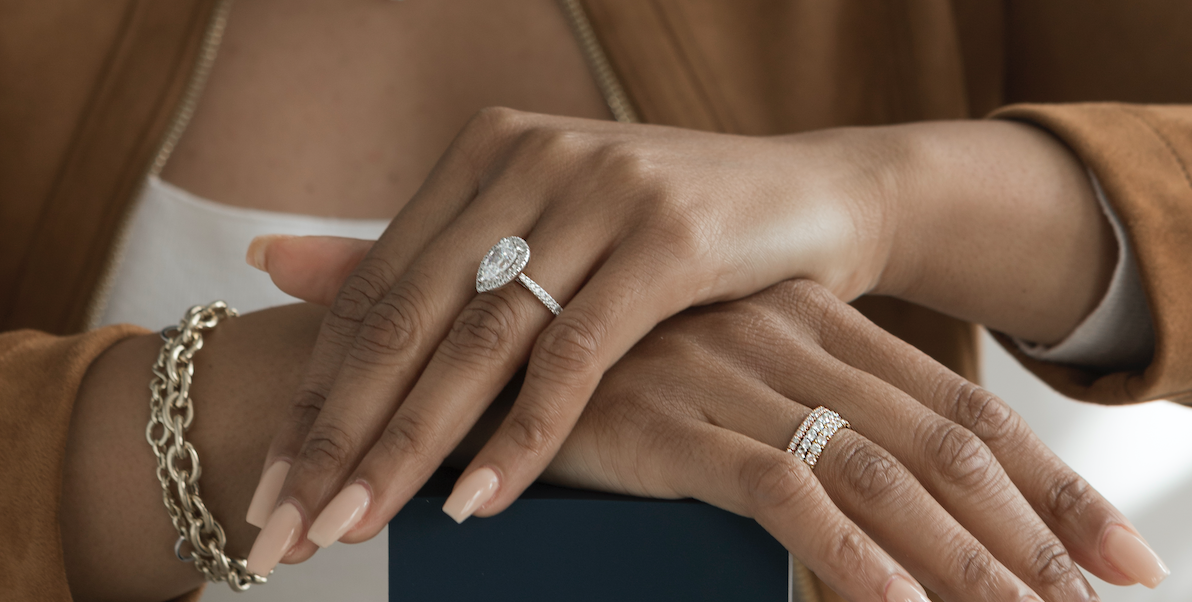 Pear-Shaped Diamond
This brilliant-cut diamond is also called a teardrop for its single point and rounded end. The unique look of the pear shape helps make it a popular choice for a variety of diamond jewellery. If you choose an elongated pear shape, the length of the diamond creates a subtle slimming effect on the fingers.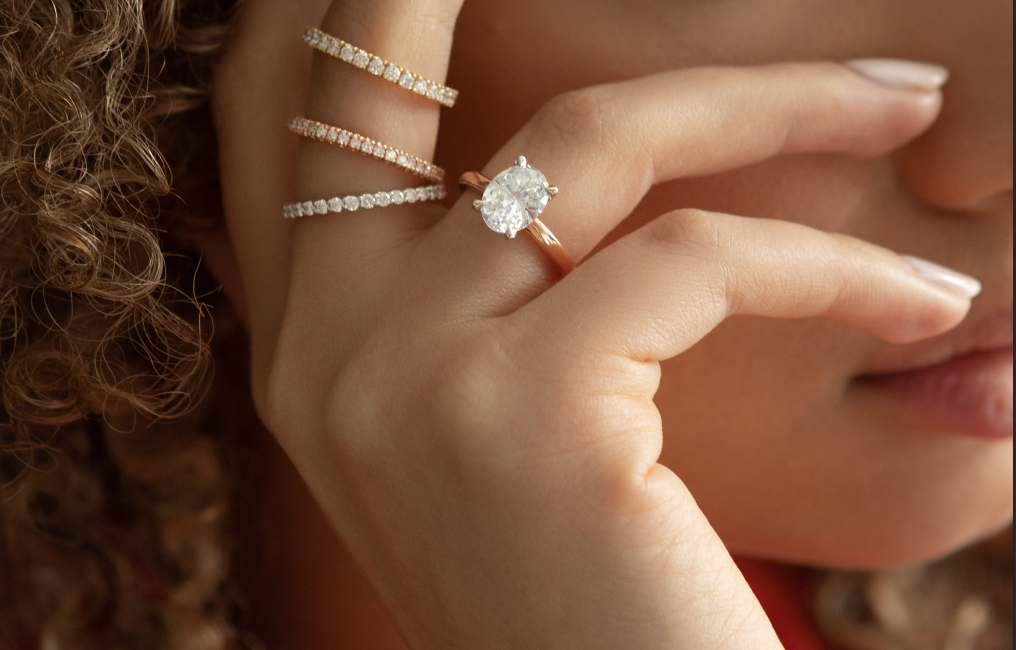 Oval-Cut Diamond
An oval-shaped diamond has beautiful brilliance that's similar to a round diamond. Oval diamonds are also very popular as their length can accentuate long, slender fingers.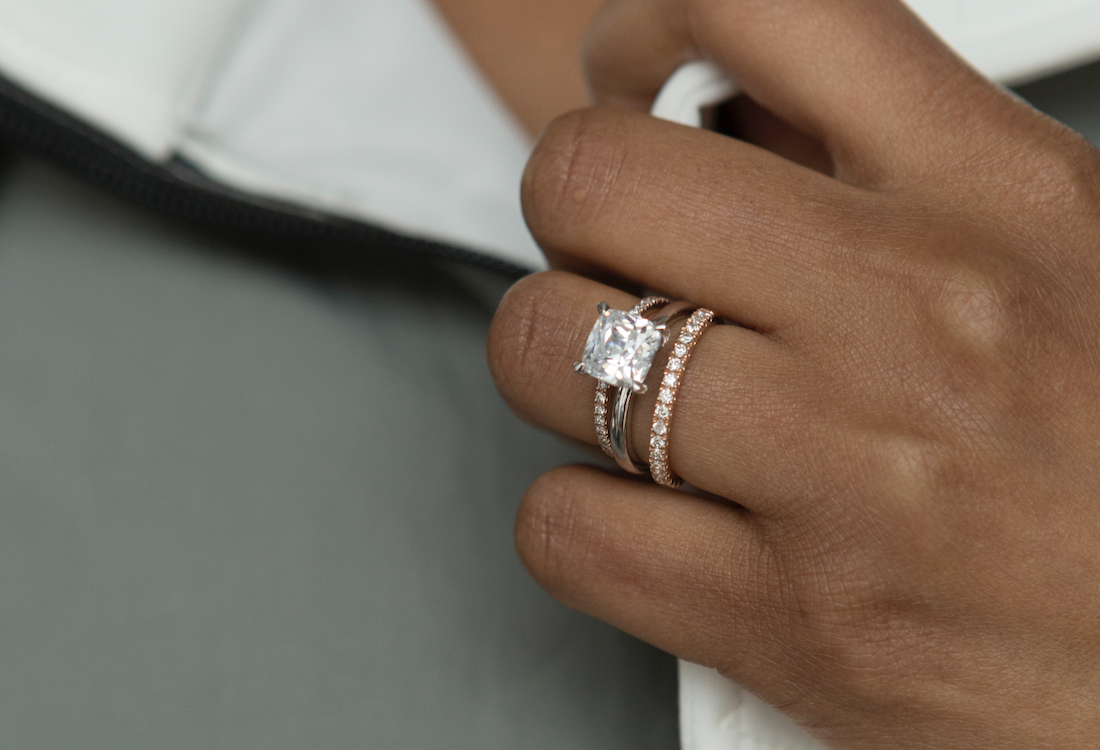 Radiant-Cut Diamond
Trimmed corners are the signature of this diamond, and they help make the radiant shape a popular and versatile choice for jewellery. This shape looks equally beautiful set with either baguette or round side-diamonds. Radiant-cut diamonds can vary in their degree of
rectangularity.
It's important to keep in mind that the most important factor when choosing an engagement ring is to select something that represents your personal style and taste. The ring should also be a reflection of your love and commitment to your partner.