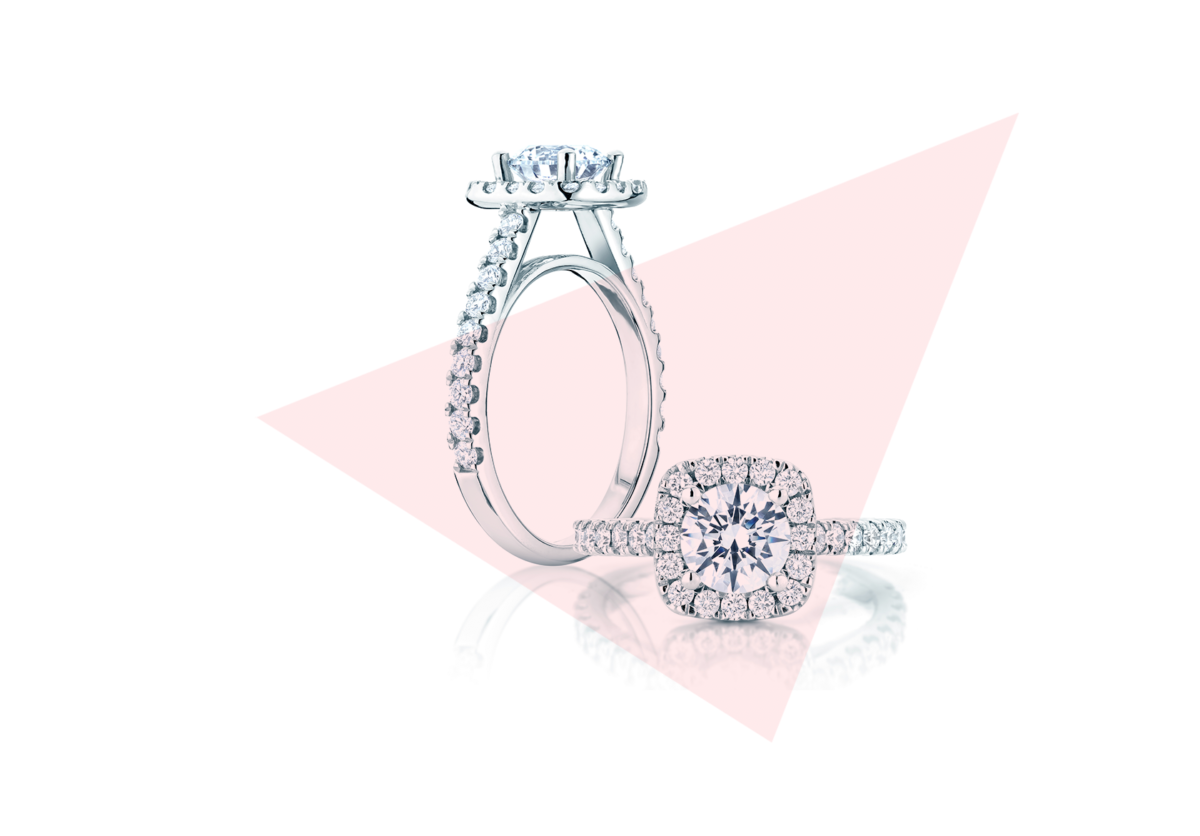 Phil's advices
/
Uncategorized
/
Varia
Platinum vs. Gold
Shopping for jewelry or an engagement ring can be quite an experience and most of us simply want to know we obtained the best for the money we've spent. Compared to gold jewelry, platinum will last and preserve their original shape better than any gold items. The main reason is because of the higher density of platinum; when scratched the metal is displaced whereas gold will just be lost. When buying a ring that will be worn for a lifetime this is an important factor to consider.
Purity
Platinum is hypoallergenic, even the most sensitive woman will be fine with this metal. It is also the only alternative for women who are allergic to gold alloys and or have skin irritation.
Lifetime color
One of the main reason people will go for platinum is because it will always stay white, all you need is a polish from time to time to bring back the original luster.
Durability
Compared to gold, platinum is much more durable. The strength of platinum will safely secure her diamond and give you peace of mind.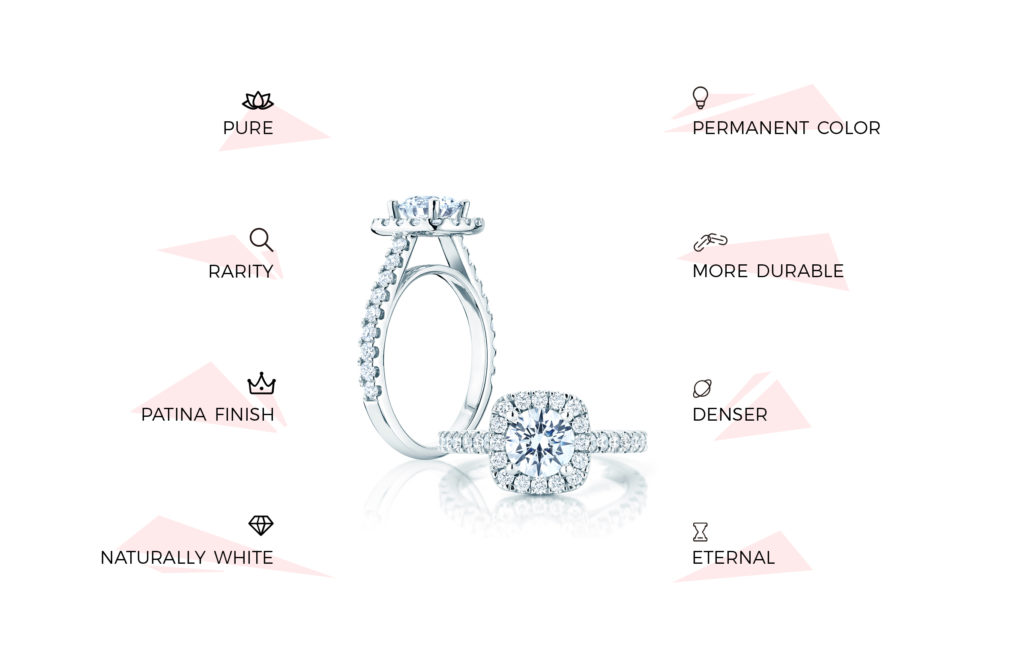 Rarity
Another factor that increases the cost of platinum, it is in fact 30 times rarer than gold. Just like anything, if it's rare you will pay the price !
Density
Platinum is 30% heavier than gold. When sitting on your ring, the platinum mount is a constant reminder of the metal's great qualities.
Longevity
Platinum will last much longer than gold through time, it will always preserve its original weight compared to gold.
Ultimately if you are debating between gold and platinum, take time to talk to your jeweller about it, take into consideration your overall budget – since platinum is about double the cost of 14 karat gold. One last thing to keep in mind is that 14 karat gold rings are by far the most popular option in Canada and the U.S, with nearly 90% of all wedding rings being made with this karat option.