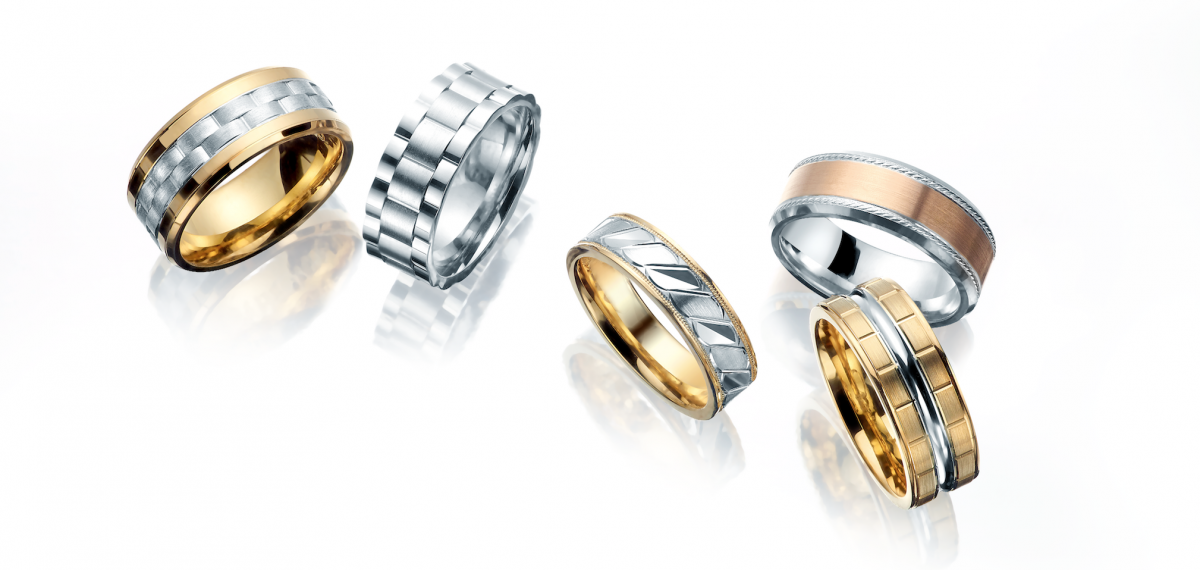 Marriage
/
Phil's advices
The right wedding ring for him
Most guys are not thrilled about ring shopping but since they don't have a choice, might as well give them great options to choose from. From classic yellow gold, to subtle platinum and black ceramic rings, we have great options for every guy out there. Philippe & Co. has one of the nicest selection of wedding rings in Canada.
Our first recommendation to the grooms is always to go with a style they feel comfortable with. Just like a pair of jeans, it needs to feel good right from the start. The great thing about shopping at Philippe & Co. is the possibility to modify and customize the item of your choice to your own preferences (width, colour, metal, finish etc). Truth is, the majority of the grooms will opt for a timeless and classic look, choosing a low key white or yellow gold wedding ring.
Wedding rings for him are one of our core products and most of them can be ready within 48 hours, if not stock at the moment of purchase. We are very proud to offer one of the fastest and most reliable services in the Canadian jewellery industry.
You can now shop online or book an appointment at our Montreal showroom if you prefer to come in and try different models.
Planning a wedding can be stressful, the least you could do is have a jeweller you can trust!
And since we have mentioned planning, we have one last advice for you – weddingwire.ca have super cool tools you can use when planning a wedding.
Looking forward to help as many grooms this wedding season,