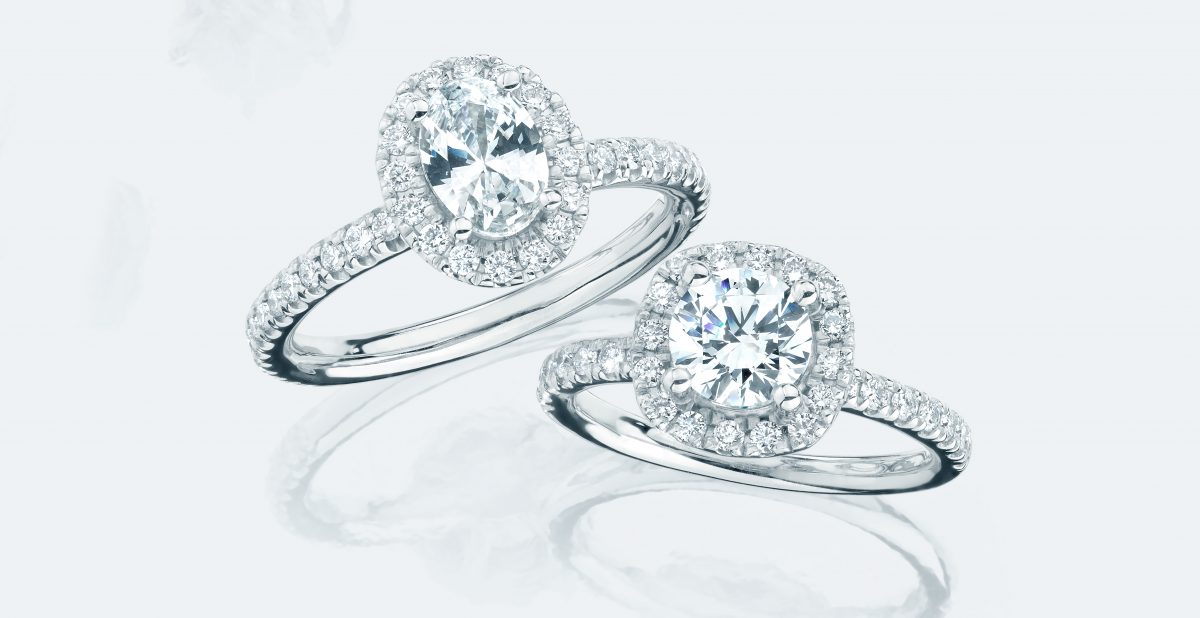 Phil's advices
/
Uncategorized
/
Varia
Top 5 engagement rings under 5000$
No need to break the bank!
Here are five of our bestselling solitaire engagement rings from 2500$ to 5000$. All of our engagement rings are designed and handcrafted in Montreal, Canada. From timeless solitaire rings to modern halo engagement rings these five options are based on some of our best sellers and diamond expertise.
These suggestions could be modified to fit your own preferences; budget and diamond specifications.
Mademoiselle L.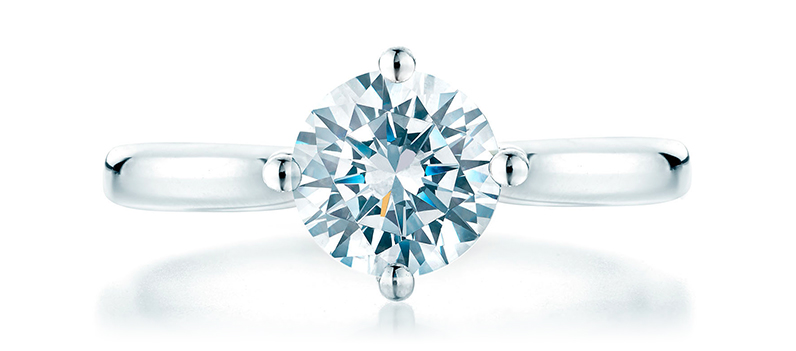 This gorgeous and elegant solitaire engagement ring was designed to optimize the brilliance and shine of the diamond. The prongs are delicate and the curves on the band are simply perfect, yielding a classic and timeless ring.
P&Co. option:
14 karat, round 0.50ct SIH clarity, H colour, Very good cut
Quote: 2500$+tx
Evelyne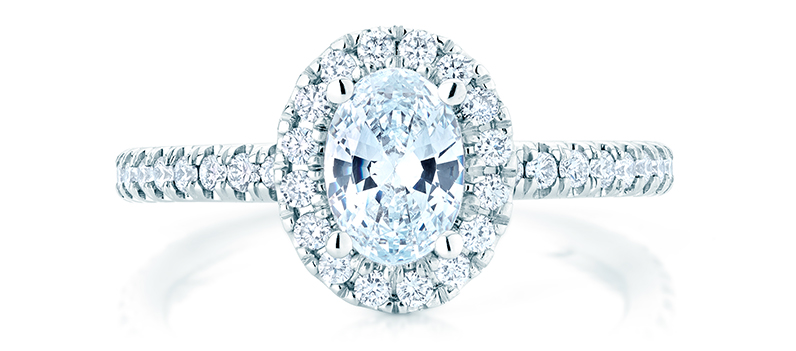 A beautiful and eye catching engagement ring with an oval diamond; it is a perfect blend of vintage and modern with a touch of glamour. The setting is set with diamonds up to three quarters of the band and the oval diamond matches perfectly with the halo.
P&Co. option:
14 karat, oval 0.50ct, clarity VS2, G colour
Quote: 3300$+tx
Clara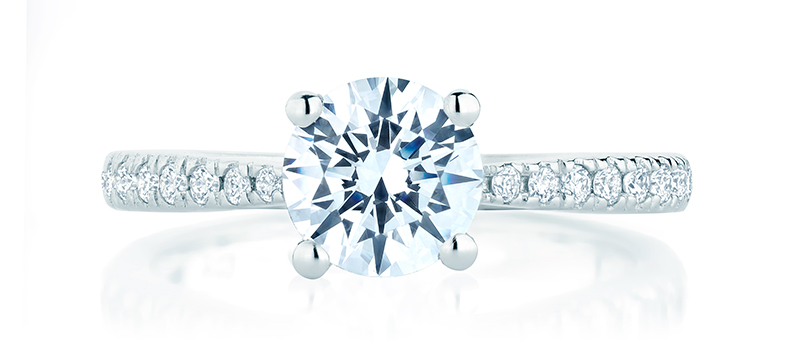 This is what we call a perfect mix, the right balance between classic and modern. The mount is dainty and slightly tapers towards the centre diamond, creating an elegant path for the diamond pavé. This ring has been a favourite with our customers since its introduction.
P&Co. option:
14 karat, round 0.57ct SI1 clarity, H colour, Excellent cut
Quote: 3600$+tx
Queen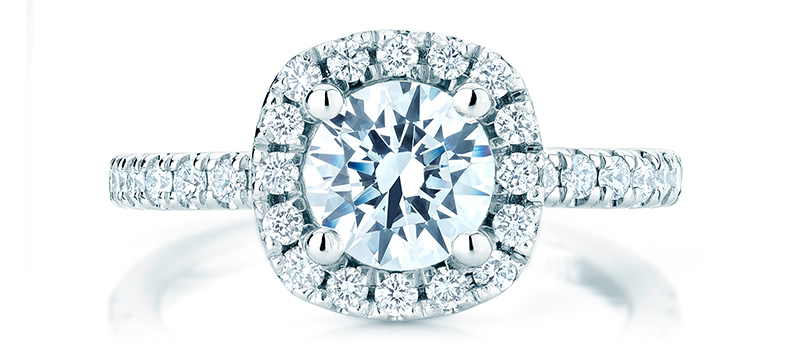 A true favorite amongst our customers in search of a delicate and feminine engagement ring. Set with a round diamond and a halo, it's a great option for those looking for an engagement ring that shines from all angles. In addition, the halo will provide a greater impression of the diamond's size, which amplifies the look of the ring.
P&Co. option:
14 karat, round 0.60ct, SI1 clarity, F colour, Excellent cut
Quote: 4600$+tx
Grace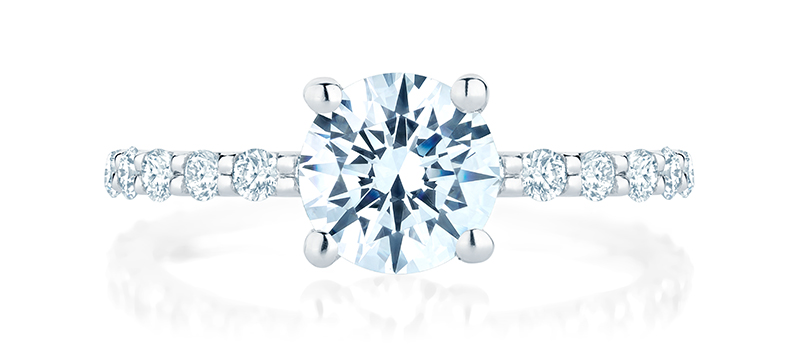 This ring is all about allowing the shape of the diamonds to be shown all around the band. The diamonds are perfectly set to admire their natural beauty and to emphasize the appearance of the centre diamond. Minimalist, shiny and modern; this ring is a winner.
P&Co. option:
14 karat, round 0.60ct SI1 clarity, E colour, Excellent cut
Quote: 4950$+tx